by choirsontario
All arts organizations, artists, and arts workers across Canada are encouraged to participate in the National Arts and Culture Impact Survey (NACIS).
The NACIS was designed to capture a snapshot in time. Contributions to this survey will help paint a clearer picture of the current state of the arts and culture sector in Canada and shape arts advocacy efforts across our sector in the months to come. Questions revolve around the impact COVID-19 has had and will have on your work, finances, and plans. You will not be asked for any identifying information other than the first three digits of your postal code and the arts service organization(s) with which you or your organization are affiliated.
To submit your response, click here: https://survey.pra.ca/SE/1/NACIS/
Deadline for submissions is Monday, November 23, 2020. Make sure your voice is heard!
There are two paths through the NACIS: you may choose to fill it out as an individual artist or arts worker, or on behalf of an organization, group, or collective. The survey will take approximately 10 to 15 minutes to complete. If you'd like to represent both perspectives, you may choose to complete the survey twice.
Aggregate data will be shared with and reported on by the arts service organizations who commissioned the study. You will also have the opportunity to consent to sharing your survey responses with Choirs Ontario and any other arts service organization(s) you select for the purposes of sector- and region-specific reporting.
by choirsontario
Cliquez ici pour lire ou télécharger la lettre officielle en PDF.
Canada Choral est l'organisme national de service artistique pour la communauté chorale canadienne et le secteur professionnel des arts choraux.
Dix pour cent de la population canadienne chante dans un chœur, selon le Recensement national du monde choral de 2017. Cela représente environ 3,5 millions de choristes.1 Le chant choral est sans conteste le passe-temps national du Canada.
En tant que promoteurs de l'art choral, notre priorité absolue est la sécurité et le bien-être des choristes et des différents acteurs de l'industrie et du secteur choral.
Nous travaillons à l'établissement de canaux de communication constructifs entre la communauté chorale canadienne, les responsables de la santé et les décideurs politiques afin de pouvoir transmettre des directives unifiées à l'ensemble de la communauté chorale. Nous sommes convaincus qu'une approche réfléchie, informée et collaborative demeure la meilleure voie à suivre.
Nous cherchons à travailler avec les responsables de la santé et les décideurs politiques afin d'apporter des changements à nos façons de faire et d'établir des directives applicables pour chanter en toute sécurité. Ces directives doivent être fondées sur la science. Nous cherchons à formuler des lignes directrices sanitaires, à la fois raisonnables et harmonisées avec celles d'autres secteurs, comme le hockey récréatif pour adultes, les centres de conditionnement physique, les studios de danse, les camps de soccer pour enfants, etc. En fait, certaines provinces ont déjà formulé des recommandations pour la pratique du chant en toute sécurité.
Nous sommes reconnaissants envers les médias, qui s'efforcent de mettre en lumière les façons dont les chœurs innovent et tentent de survivre pendant cette période. Cependant, certaines manchettes sensationnalistes causent de nouveaux dégâts dans notre secteur artistique déjà dévasté. Elles ont des répercussions sur des professionnels et des industries connexes qui dépendent fortement des revenus de l'art choral. L'enjeu est de taille. Nous ne devons pas sous-estimer les dommages financiers, émotionnels, culturels et physiques que les articles et commentaires négatifs et mal informés causent à l'ensemble du secteur choral. Les récentes manchettes négatives, qui visaient directement le secteur choral, ne s'appuyaient guère sur autre chose que des anecdotes.
Aucune étude scientifique définitive n'a encore été publiée sur les risques de transmission de la COVID-19 par le chant comparativement à d'autres activités comme le fait de parler fort, de crier, ou de pratiquer des activités aérobiques.
Le gouvernement de l'Alberta a reconnu le manque de preuves scientifiques crédibles sur ce sujet dans son rapport sur les preuves rapides du groupe consultatif scientifique Covid-19, en déclarant
Il y a une lacune dans les connaissances scientifiques concernant l'aérosolisation de COVID-19 en particulier pour de telles activités [le chant]. Les preuves que COVID-19 est transmis par le chant se limitent en grande partie aux rapports des médias, et il n'est pas certain que la transmission qui s'est produite dans ces contextes soit liée à l'aérosolisation par le chant, ou à la transmission par gouttelettes ou par contact… Le comité a convenu qu'il n'est pas clair si le risque de transmission du virus du SRAS-CoV- 2 par le chant peut être causé par l'aérosolisation de particules respiratoires, ou l'expulsion de grosses gouttelettes, ou une combinaison, ou plutôt par des comportements sociaux associés à des rassemblements sans distanciation (contact étroit, se serrer la main, câlins, etc.).2
Ce rapport a été rédigé par un groupe de chercheurs très équilibré, dont un médecin spécialiste des maladies infectieuses reconnu pour son travail dans la transmission des virus par voie aérienne.
Nous suivons actuellement des études qui tentent de répondre aux questions de manière scientifique. Menées entre autres dans les laboratoires de dynamique des fluides et les facultés de médecine des universités d'Allemagne, des États-Unis et du Canada, ces recherches indispensables contribueront à informer les décideurs sur ce qui se passe réellement avec les gouttelettes et les aérosols lorsque les gens chantent. Des études préliminaires, encore non publiées, réalisées en Europe et portant spécifiquement sur le comportement des gouttelettes et des aérosols pendant l'acte de chanter, montrent que le chant n'a pas un effet aussi néfaste que ce qui est signalé régulièrement dans les médias.3 Nous attendons des preuves plus définitives de ces études.
Nous encourageons la prise de décisions et la mise en œuvre de politiques fondées sur la science, par opposition à des scénarios non prouvés, anecdotiques ou comparatifs. Nous continuerons à plaider pour une communication scientifique claire de la part de nos dirigeants et nous insisterons pour que les politiques soient élaborées avec intégrité, à partir des meilleures données scientifiques disponibles.
On compte près de 28 000 chœurs au Canada. Ces chœurs sont aussi diversifiés que notre pays est vaste. Il est donc possible qu'une approche universelle ne soit pas envisageable. Nous sommes impatients de collaborer avec les décideurs politiques afin de trouver des solutions innovantes qui permettront éventuellement à tous ces groupes choraux diversifiés de pratiquer leur art en toute sécurité.
Canada Choral
1 Sondage pour Canada Choral, janvier 2017, sondage et analyse de Hill Strategies Research
2 Alberta Health Services, Covid-19 Scientific Advisory Group Rapid Evidence Report, May 22, 2020, p.2
3 Christian Kähler, et al. https://www.unibw.de/lrt7-en/making-music-in-times-of-pandemic.
by choirsontario
Click here to read and download the official PDF version of this letter.
Choral Canada is the national arts service organization for the Canadian choral community and professional choral arts sector.
10% of the Canadian population sings in a choir in almost 28,000 choirs of all kinds according to the 2017 national choral census.That is approximately 3.5 million choristers.1 Choral singing truly is Canada's national pastime!
As stewards of the choral artform, our #1 priority is the safety and well-being of choristers and the choral industry/sector.
We are seeking constructive avenues of communication among the Canadian Choral community, health officials and policy makers so that we can provide unified guidelines for the choral community. We feel strongly that a thoughtful, informed and collaborative approach is the best way forward.
We are looking to work with health officials and policy makers to find modifications and practical guidelines for safe singing, guidelines that are rooted in scientific research. We seek to create sensible safety guidelines that align with other sectors, such as adult rec hockey, gyms, dance studios, children's soccer camps, etc. In fact, some provinces have already made recommendations for safe singing.
We appreciate the recent intention of the media to highlight how choirs are innovating and trying to survive during this time, but sensationalist headlines do even more damage to this already devastated arts sector including the professionals and associated industries who rely heavily on the choral arts for income. There is a lot at stake here. We cannot overstate the financial, emotional, cultural and physical damage of negative news articles and comments to the entire choral sector. These recent negative headlines have been pointed directly at the choral sector based on little more than anecdotal evidence.
Definitive scientific studies about COVID-19 transmission in relation to singing versus other forms of activities such as loud talking or cheering and other aerobic activity, have yet to be published. The Government of Alberta recognized the lack of credible, scientific evidence surrounding this subject in its Covid-19 Scientific Advisory Group Rapid Evidence Report, stating:
There is a gap in the scientific knowledge regarding the aerosolization of COVID-19 in particular for such activities [singing]. The evidence that COVID-19 is transmitted through singing is largely limited to media reports, and it is uncertain whether the transmission that occurred in these settings was related to aerosolization through singing, or through droplet or contact transmission… The committee agreed it is unclear whether the risk of transmission of the SARS-CoV-2 virus via singing may be caused by aerosolizing of respiratory particles, or large droplets being expelled, or a combination, or social behaviors associated with close groups (close contact, handshaking, hugging etc.)2
This report was written by a very balanced group of researchers, including a published Infectious Disease physician specializing in the airborne transmission of viruses.
We are presently following studies that are trying to answer questions scientifically. Taking place in Fluid Dynamics labs and Faculties of Medicine at universities in Germany, the United States and Canada among others, this much-needed research will help to inform decision makers on what actually happens with droplets and aerosols when people sing. Preliminary, yet unpublished studies coming out of Europe that are dealing specifically with the behaviour of droplets and aerosols during the act of singing are showing that singing does not have as adverse an effect as is being reported.3 We await more definitive evidence from these studies.
We encourage decision making and policy implementation rooted in science, as opposed to unproven, anecdotal or comparative scenarios. We will continue to advocate for clear scientific communication from our leaders and insist that policy be created with integrity from the best available science.
Because there are nearly 28,000 choirs throughout Canada, representing a diversity as vast as this land, a "one size fits all" approach may not be practical. We are eager to work with policy makers to find innovative solutions for safe singing for a variety of choral groups in a variety of scenarios.
Choral Canada
1 January 2017 survey and analysis by Hill Strategies Research for Choral Canada
2  Alberta Health Services, Covid-19 Scientific Advisory Group Rapid Evidence Report, May 22, 2020, p.2
3  Christian Kähler, et al. https://www.unibw.de/lrt7-en/making-music-in-times-of-pandemic.
by choirsontario
June 22, 2020
An Open Letter from Choirs Ontario
Choirs Ontario is the provincial arts service organization representing thousands of choirs and tens of thousands of choristers across this province.  As has been the case in almost every other sector, choirs have been forced to cease operations and have been silent during the time of the COVID-19 pandemic.
We are writing this letter in response to several recent government regulations (City of Toronto regulation for re-opening places of worship, and Province of Ontario laws governing phase 2 of the reopening) and news media articles made over the course of the last several weeks.  Most recently CBC News has published articles on Tuesday June 16, No singing or dancing allowed, even as Ontario patios, places of worship open and on Friday June 19, Who would have thought that singing could be dangerous, or deadly?
Scientific study on the transmission of COVID-19 as it relates to singing is in its infancy.  To date, there is no body of scientific research that definitively links choral singing with a higher risk of infection in comparison to other group activities. As such, it is of great concern to choral communities that the development of Ontario public health policy around the safety of singing could be based on anecdotal evidence of a few choirs whose membership has become sick, rather than being firmly based on scientific evidence.
To be clear, our advocacy is not for choirs to re-open and go back to "business as usual" at this time. We would never put any of our singers or members of the public in increased danger of contracting the COVID 19 virus by returning to choral activities before it is safe to do so.  We are simply drawing attention to the need for evidence-based research to drive decision-making as it relates to choral singing.
In the absence of this evidence, we are compelled to highlight the unfair and unfounded focus the media has placed on choral singing as an area of – at best – heightened risk and at worst, grave danger. We are asking for Public Health departments to help the tens of thousands of choristers in this Province by providing clear and actionable guidelines for choral singing that are guided by science.
Over the last three months, choirs have proven their resiliency through many physically distanced and 'virtual' projects. We are innovating, we are staying connected and we are learning together. As a singing community, we will continue to advocate for the benefits of choral singing for social, mental, and emotional well-being. Guided by evidence-based best practices, the activities of choirs should not fall under the mantle of a blanket condemnation. Rather they should be resumed safely and responsibly, commensurate with other group activities in Ontario.
On behalf of choirs across our province,
Choirs Ontario, Board of Directors
Dr. Mark Vuorinen, President
Associate Professor and Chair of Music
Conrad Grebel University College/University of Waterloo
(for media interviews, please contact: mvuorinen@uwaterloo.ca)
Click here to view or download a PDF version of this letter.
by choirsontario
How can we help? What can Choirs Ontario do to help plan for an uncertain future during this time? Do you have ideas or questions as you plan your next choral season? We want to hear from you!
We will be gathering virtually by region to check-in with our choral community to hear your concerns and feedback, and to chat about upcoming events and resources. RSVP today and join us!
English Sessions:
West: Saturday, June 27
East: Monday, June 29
North: Monday, July 6
South – Central: Thursday, July 9
French Sessions:
Provincial Francophone: Thurs. July 2
All sessions are from 6:30 – 7:30pm EDT
—
Comment pouvons-nous vous aider? Qu'est-ce que Choirs Ontario pourrait faire pour vous aider à planifier lors de ces temps d'incertitude? Avez-vous des idées ou des questions concernant votre prochaine saison de chant choral? Nous sommes à l'écoute!
Nous nous réunirons virtuellement par région pour prendre contact avec notre communauté chorale pour entendre vos préoccupations et pour discuter de nos événements à venir et de nos ressources disponibles. Marquez vos calendriers et joignez-vous à nous!
Rencontre provinciale francophone: jeudi 2 juillet, de 18h30 à 19h30 (Heure de l'Est)
Rencontres en anglais:
Ouest: samedi 27 juin
Est: lundi 29 juin
Nord: lundi 6 juillet
Sud – central: jeudi 9 juillet
Toutes les rencontres sont de 18h30 à 19h30 (Heure de l'Est)
by choirsontario
The following is a list of COVID-19 related resources for choirs compiled by Choirs Ontario.
COVID-19 Audience Outlook Monitor survey in Ontario
ACDA/NATS – A Conversation: What Do Science and Data Say About the Near Term Future of Singing
Dr. Heather Nelson – Singing, the Church, and COVID-19: A Caution for Moving Forward in Our Current Pandemic.
The Middle Class Artist – NATS Panel of Experts Lays Out Sobering Future for Singers: "No Vaccine, No Safe Public Singing".
Choirs Unite – Facebook Group: In this uncertain time, while we are all likely sharing feelings of isolation, let's gather together to focus on engaging and loving our choristers through this hardship, and providing them with continued opportunities once we all come out the other side. This is a place to collect and share ideas for ear training, theory, vocal pedagogy, virtual choirs, group chats, repertoire, warm ups, part singing, upcoming auditions, touring, programming or anything else we may want to share and discuss. Let's collaborate, share and unite through the coming months – Elise Bradley
This is My Choir – This Facebook group is a "virtual online choral festival". Members are invited to post free links to video (or audio) recordings of their choir's best performances for all to enjoy! 
Choral Canada – COVID-19 Resources for the Canadian Choral Community.
Ontario Arts Council – Ontario Arts Council COVID-19 resources.
Canada Council – COVID-19: Information and support for the arts sector.
Elemental – Why Singers Might Be Covid-19 Super-Spreaders.
National Association for Music Education – Music Teacher Resources for School Closures.
The Choir Project – Facebook Group: The Choir Project's mission is "to build community chorally" by providing Naples, Florida area choral singers of various ages, ethnicities, and abilities with innovative opportunities to sing together in short-term projects, under creative and visionary musical leadership.
Chorus America – Rehearsal Guide: Choral Singing in the Time of COVID-19 and Choruses and COVID-19. 
Ontario Music Educators Association (OMEA) – Elementary School Parent Support for the Arts and Secondary School Parent Support for the Arts.
Business/Arts – Arts Response Tracking Study
by choirsontario
Choral Canada and the provincial choral organizations will be hosting a National Webinar on Wednesday, May 20th at 7pm Eastern Time (4:00PC, 5:00MTN, 6:00 CTRL, 8:00ATL. 8:30NL) that will seek to provide information and time for Q & A. Many of you may have listened to the recent online NATS/ACDA/Chorus America webinar which left us all a little on edge.
This session will seek to provide more Canadian-specific information, both on the science and data as well as its effect on choral singing in the near future. We will close with some great ideas of ways in which you can keep your ensembles growing and engaged and, hopefully, singing during this period of restrictions. This first webinar will aim to feature information applicable to choirs of all types.
Choral Canada organise un webinaire national le mercredi 20 mai à 19 heures, heure de l'Est (16h PC, 17h MTN, 18h CTRL, 20h ATL, 20h30 NL) qui cherchera à fournir des informations et du temps pour les questions et réponses. Beaucoup d'entre vous ont peut-être assisté au récent webinaire organisé par NATS/ACDA/Chorus America, ce qui nous a tous laissé un peu perplexe.
Cette séance cherchera à fournir des informations plus spécifiques au contexte canadien, tant sur la science et les données que sur son effet sur le chant choral dans un avenir proche. Nous terminerons avec quelques bonnes idées sur des stratégies qui pourront vous aider à maintenir un esprit d'engagement, d'apprentissage et de bonne volonté dans vos ensembles en attendant le retour des grands rassemblements. Ce premier webinaire visera à présenter des informations applicables aux chœurs de tous les types.
by choirsontario
Ontario Arts Council announcement
Operatic baritone Russell Braun has received the Oskar Morawetz Award for Excellence in Music Performance. This prize honours the legacy of Oskar Morawetz, one of Canada's leading composers of contemporary music, whose career spanned more than 50 years. It is presented biennially to an outstanding Canadian performer in the field of classical music, recognizing talent and commitment to Canadian music.
Russell was selected for this award by a jury of music professionals convened by the Ontario Arts Council. The jury, which was unanimous in its decision, stated: "Russell's powerful voice and strong stage presence have made him a highly sought-after artist by the world's major opera companies. Along with his stellar international reputation, he also makes it a point to maintain his commitment and connection to Canadian music and composers – including Oskar Morawetz."
The award presentation took place on Wednesday, February 19, 2020, following that evening's performance of the Canadian Opera Company's Hansel & Gretel, in which he is performing the role of Peter. The award was co-presented by Claudia Morawetz, daughter of Oskar Morawetz, and Judith Gelber, vice-chair of the Ontario Arts Council board of directors.
In response to receiving the award, Russell said: "It fills me with a great sense of honour to receive the Oskar Morawetz Award. I am humbled to be in the company of other esteemed Canadian artists who have received this prize. I had the great privilege to meet Oskar Morawetz, and I saw how, through his keen sense of storytelling, he was able to express Canada's place in history in a way that was informed by his own personal experience, empathy and sense of humour. Thank you to the award jurors, the Morawetz family and to all brave composers who express their voice and entrust artists to speak eternally for them."
by choirsontario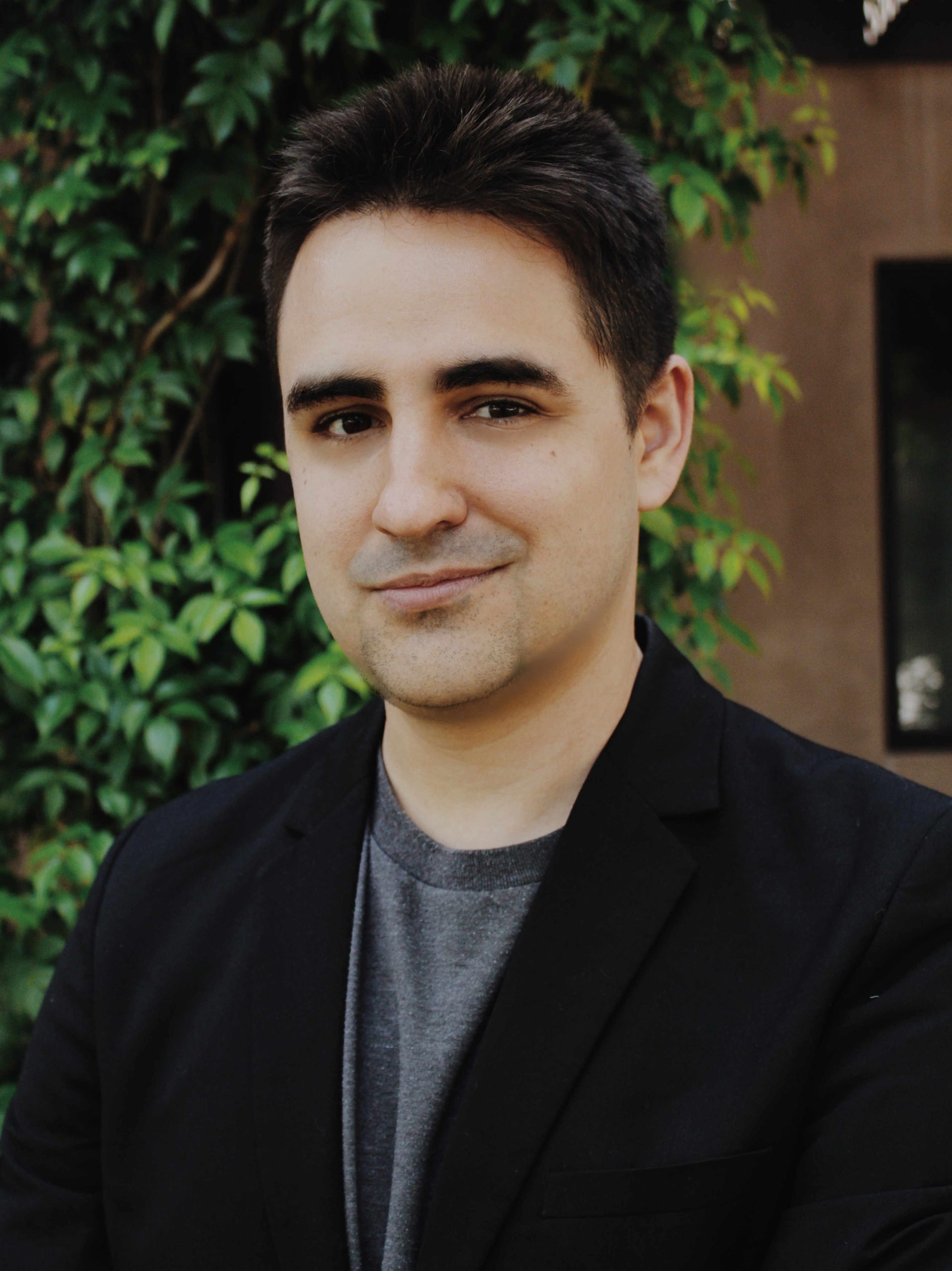 Congratulations to Nicholas Ryan Kelly, winner of the 2019 Ruth Watson Henderson Choral Composition Competition!
Choirs Ontario received 30 submissions from composers across the country. The compositions were reviewed by a distinguished jury including Hilary Apfelstadt, Leonard Enns, and Melissa Lalonde.
Memory's Voices by Penticton, BC composer, Nicholas Ryan Kelly was chosen as the winner. Nicholas receives a cash prize of $2,000.00 and a premier performance to be determined.
From the jury: "The music is chorally idiomatic and well written, the harmonic journey is compelling and expressive, and the music/text relationship is sensitive and nuanced. Every moment reaches forward, to lead us through a rich and satisfying journey."
The Snow-Shower by Toronto composer, Emily Green was given an honourable mention.
This is an attractive setting of this evocative and picturesque text (by William Cullen Bryant), with interesting and well-crafted harmonic changes, rewarding melodic material for all voice parts, changes in choral texture that keep the music fresh and engaging, and gentle metric shifts, all supported by the constant underlying voice of the piano."
Nicholas Ryan Kelly is a composer who draws inspiration from speculative fiction, science, and nature. He has been commended by the Vancouver Sun for his "sophisticated work of such immediate, glittery appeal" and called "a rising star in the constellation of Canadian composers" by Oregon Arts Watch. Originally drawn to music's storytelling power by symphonic film scores, he now brings a sense of cinematic drama to music for choirs, orchestras, and wind bands throughout North America.
Choirs Ontario is grateful to our jury members, Hilary Apfelstadt, Leonard Enns and Melissa Lalonde, Competition Coordinator Meghan Hila and Choirs Ontario Past President, Elaine Choi.
Choirs Ontario is proud to support Canadian composers and add to the rich legacy of Canadian choral music through the Ruth Watson Henderson Choral Composition Competition. Past winners of the competition include: Jason Jestadt, Mark Sirett, Leonard Enns, Allan Bevan, and Elise Letourneau. For a complete list of winners, please visit www.choirsontario.org/ruthwatsonhenderson.html
The competition was born out of a concert held in November 1992 to honour Ruth's 60th birthday including Toronto Children's Chorus, Elmer Iseler Singers, Amadeus Choir, Bach Children's Chorus, Elora Festival Singers, Oriana Women's Choir, and TMC Youth Chorus. The proceeds of this joint concert were used to establish the RWH competition. The administration of the competition was handed over to Choirs Ontario with Ruth Watson Henderson involved in judging the competition up until 2017.
One of Canada's foremost musicians, Ruth Watson Henderson is renowned internationally both as a composer and pianist. Her works are acclaimed, performed, and recorded worldwide. The Ruth Watson Henderson Choral Competition was established in 1996 to recognize Ms. Watson Henderson's invaluable contribution to the art of choral music. Ms. Henderson is very pleased to encourage the contribution to Canadian choral music that the competition provides, and appreciates the work of Choirs Ontario who administers this program.
by choirsontario
New music festival gives choral music lovers a chance to learn and perform together with musicians from around the world.
February 24, 2020. Mississauga, Ontario, Canada. On June 26 & 27, Choral Mosaic 2020 will gather choral music enthusiasts from around the world at The Living Arts Centre for unprecedented opportunities to learn and perform together with top professional musicians. No auditions will be held and singers of all levels and abilities are invited to participate and perform.
Workshops and master classes will explore a wide range of interactive topics for singers of all levels. Then, all festivalgoers will gather onstage in a massed choir of four hundred singers to perform at the Grand Finale Gala Concert with top musicians and conductors with The Mississauga Symphony Orchestra.
Workshops – a diverse offering of choral workshops for singers of all skill levels led by esteemed clinicians from across Canada:
Pre-festival bonus workshop: "Start Your Voices – A Choral Mosaic Vocal Warmup" with Dr. Darryl Edwards, University of Toronto;
Master Class by Rajaton, superstar a capella group from Finland;
Respectful Collaboration with Indigenous Artists with Dr. Lori-Anne Dolloff, University of Toronto
Singing Gospel: An Introduction with Dr. Karen Burke, York University and Toronto Mass Choir;
Embodied Choral Singing with Dr. Kimberley Barber, Wilfrid Laurier University;
Free Your Voice: Learning Healthy and Expressive Vocal Technique with Dr. Elroy Friesen, University of Manitoba;
Who are the people in your neighbourhood? Exploring multicultural connections through community music with Dr. Charlene Pauls & Natalie Fasheh of the Mosaic Music Collective;
An Introduction to South Indian Singing with Suba Sankaran and Dylan Bell of Auto Rickshaw;
Raising Voices: Choirs for People Living with Dementia with Bob Anderson, Conductor/Director and Ruth Watkiss, Certified Music Therapist with the Alzheimer Society Peel.
Learn more about the Choral Mosaic 2020 workshops here.
Grand Finale Gala Concert repertoire – all 400 festival attendees are welcomed onstage to perform onstage in a massed choir:
This Massed Choir will perform a new work by Danish composer Kim André Arnesen specially commissioned for the Choral Mosaic 2020;
The Massed Choir will also perform these powerful master and contemporary works:

Laudate Dominum from Mozart's Vesperae Solennes de Confessore;
Excerpts from Leonard Bernstein's West Side Story;
Excepts from Handel's Messiah (Worthy Is the Lamb That Was Slain and Amen Chorus);
a capella works by contemporary composers Eric Whitacre and Sara Quartel;

Guest Conductors Dr. Karen Burke and Lori-Ann Dolloff will join Conductor and Artistic Director David Ambrose with The Mississauga Symphony Orchestra.
Spotlight Performances showcasing visiting choirs from around the world will round out the program:

Rolnička Praha from Prague, Czech Republic (Traditional, Folk, Contemporary);
Bishop's Crew from Nairobi (Gospel, Pop);
more Spotlight Performances to come!
Artistic Director David Ambrose explains his choice of repertoire for the Grand Finale Gala Concert:  "I chose the bigger works for the power of singing these masterworks with massed choir and full orchestra. Many choristers will have sung these masterworks with piano and organ before, but the fullness and majesty of the sound will be unlike anything they've ever experienced. Eric Whitacre is wildly successful and Kim André Arnesen is the most frequently performed classical composer out of Norway today. And Sara Quartel is a great rising Canadian talent. They each have their own unique voice."
Tickets to Choral Mosaic 2020 on sale now at www.choralmosaic.com.
Choral Mosaic 2020 welcomes choral music lovers everywhere to share and explore the wonder and passion of choral music.