by choirsontario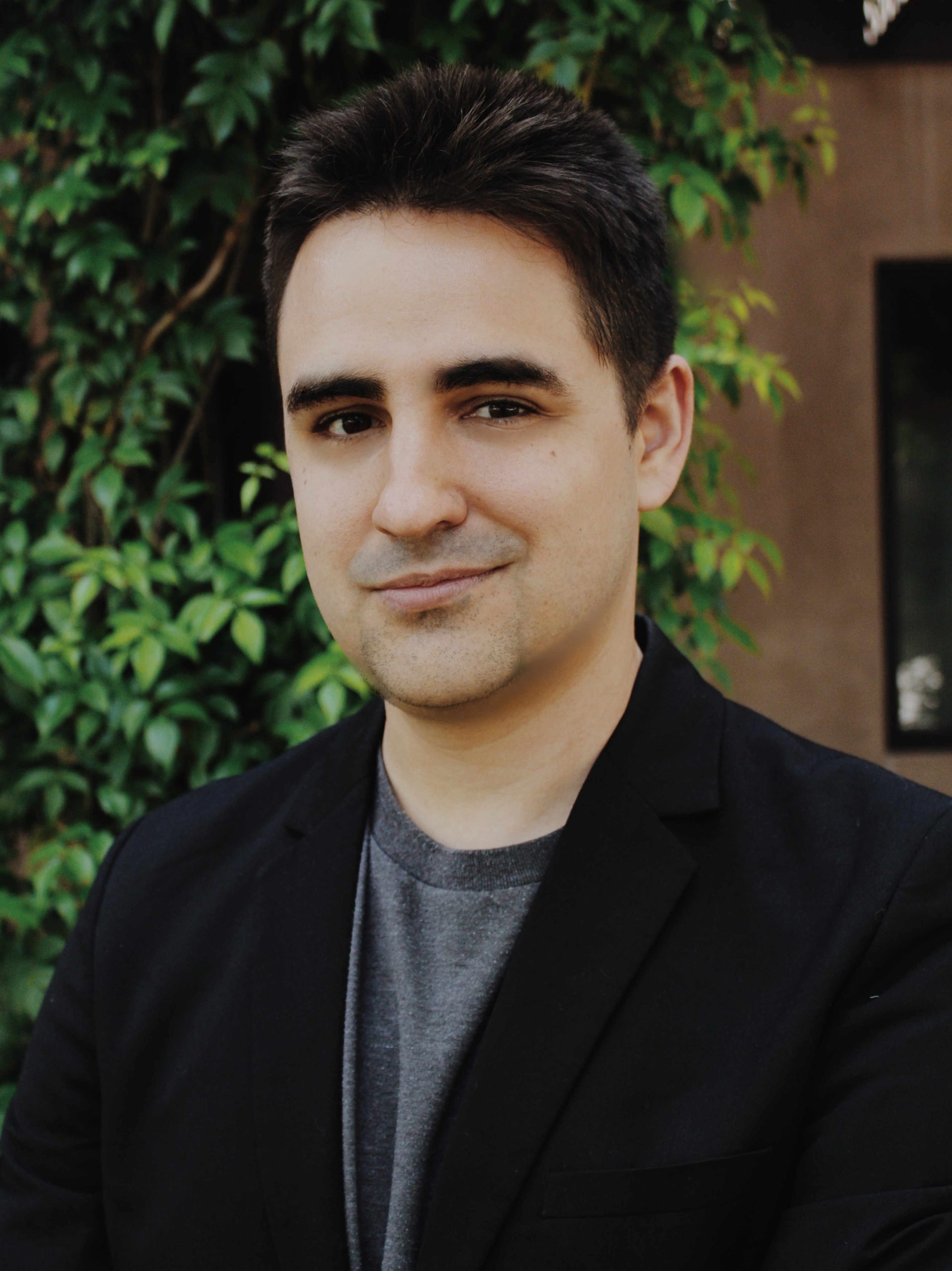 Congratulations to Nicholas Ryan Kelly, winner of the 2019 Ruth Watson Henderson Choral Composition Competition!
Choirs Ontario received 30 submissions from composers across the country. The compositions were reviewed by a distinguished jury including Hilary Apfelstadt, Leonard Enns, and Melissa Lalonde.
Memory's Voices by Penticton, BC composer, Nicholas Ryan Kelly was chosen as the winner. Nicholas receives a cash prize of $2,000.00 and a premier performance to be determined.
From the jury: "The music is chorally idiomatic and well written, the harmonic journey is compelling and expressive, and the music/text relationship is sensitive and nuanced. Every moment reaches forward, to lead us through a rich and satisfying journey."
The Snow-Shower by Toronto composer, Emily Green was given an honourable mention.
This is an attractive setting of this evocative and picturesque text (by William Cullen Bryant), with interesting and well-crafted harmonic changes, rewarding melodic material for all voice parts, changes in choral texture that keep the music fresh and engaging, and gentle metric shifts, all supported by the constant underlying voice of the piano."
Nicholas Ryan Kelly is a composer who draws inspiration from speculative fiction, science, and nature. He has been commended by the Vancouver Sun for his "sophisticated work of such immediate, glittery appeal" and called "a rising star in the constellation of Canadian composers" by Oregon Arts Watch. Originally drawn to music's storytelling power by symphonic film scores, he now brings a sense of cinematic drama to music for choirs, orchestras, and wind bands throughout North America.
Choirs Ontario is grateful to our jury members, Hilary Apfelstadt, Leonard Enns and Melissa Lalonde, Competition Coordinator Meghan Hila and Choirs Ontario Past President, Elaine Choi.
Choirs Ontario is proud to support Canadian composers and add to the rich legacy of Canadian choral music through the Ruth Watson Henderson Choral Composition Competition. Past winners of the competition include: Jason Jestadt, Mark Sirett, Leonard Enns, Allan Bevan, and Elise Letourneau. For a complete list of winners, please visit www.choirsontario.org/ruthwatsonhenderson.html
The competition was born out of a concert held in November 1992 to honour Ruth's 60th birthday including Toronto Children's Chorus, Elmer Iseler Singers, Amadeus Choir, Bach Children's Chorus, Elora Festival Singers, Oriana Women's Choir, and TMC Youth Chorus. The proceeds of this joint concert were used to establish the RWH competition. The administration of the competition was handed over to Choirs Ontario with Ruth Watson Henderson involved in judging the competition up until 2017.
One of Canada's foremost musicians, Ruth Watson Henderson is renowned internationally both as a composer and pianist. Her works are acclaimed, performed, and recorded worldwide. The Ruth Watson Henderson Choral Competition was established in 1996 to recognize Ms. Watson Henderson's invaluable contribution to the art of choral music. Ms. Henderson is very pleased to encourage the contribution to Canadian choral music that the competition provides, and appreciates the work of Choirs Ontario who administers this program.
by choirsontario
New music festival gives choral music lovers a chance to learn and perform together with musicians from around the world.
February 24, 2020. Mississauga, Ontario, Canada. On June 26 & 27, Choral Mosaic 2020 will gather choral music enthusiasts from around the world at The Living Arts Centre for unprecedented opportunities to learn and perform together with top professional musicians. No auditions will be held and singers of all levels and abilities are invited to participate and perform.
Workshops and master classes will explore a wide range of interactive topics for singers of all levels. Then, all festivalgoers will gather onstage in a massed choir of four hundred singers to perform at the Grand Finale Gala Concert with top musicians and conductors with The Mississauga Symphony Orchestra.
Workshops – a diverse offering of choral workshops for singers of all skill levels led by esteemed clinicians from across Canada:
Pre-festival bonus workshop: "Start Your Voices – A Choral Mosaic Vocal Warmup" with Dr. Darryl Edwards, University of Toronto;
Master Class by Rajaton, superstar a capella group from Finland;
Respectful Collaboration with Indigenous Artists with Dr. Lori-Anne Dolloff, University of Toronto
Singing Gospel: An Introduction with Dr. Karen Burke, York University and Toronto Mass Choir;
Embodied Choral Singing with Dr. Kimberley Barber, Wilfrid Laurier University;
Free Your Voice: Learning Healthy and Expressive Vocal Technique with Dr. Elroy Friesen, University of Manitoba;
Who are the people in your neighbourhood? Exploring multicultural connections through community music with Dr. Charlene Pauls & Natalie Fasheh of the Mosaic Music Collective;
An Introduction to South Indian Singing with Suba Sankaran and Dylan Bell of Auto Rickshaw;
Raising Voices: Choirs for People Living with Dementia with Bob Anderson, Conductor/Director and Ruth Watkiss, Certified Music Therapist with the Alzheimer Society Peel.
Learn more about the Choral Mosaic 2020 workshops here.
Grand Finale Gala Concert repertoire – all 400 festival attendees are welcomed onstage to perform onstage in a massed choir:
This Massed Choir will perform a new work by Danish composer Kim André Arnesen specially commissioned for the Choral Mosaic 2020;
The Massed Choir will also perform these powerful master and contemporary works:

Laudate Dominum from Mozart's Vesperae Solennes de Confessore;
Excerpts from Leonard Bernstein's West Side Story;
Excepts from Handel's Messiah (Worthy Is the Lamb That Was Slain and Amen Chorus);
a capella works by contemporary composers Eric Whitacre and Sara Quartel;

Guest Conductors Dr. Karen Burke and Lori-Ann Dolloff will join Conductor and Artistic Director David Ambrose with The Mississauga Symphony Orchestra.
Spotlight Performances showcasing visiting choirs from around the world will round out the program:

Rolnička Praha from Prague, Czech Republic (Traditional, Folk, Contemporary);
Bishop's Crew from Nairobi (Gospel, Pop);
more Spotlight Performances to come!
Artistic Director David Ambrose explains his choice of repertoire for the Grand Finale Gala Concert:  "I chose the bigger works for the power of singing these masterworks with massed choir and full orchestra. Many choristers will have sung these masterworks with piano and organ before, but the fullness and majesty of the sound will be unlike anything they've ever experienced. Eric Whitacre is wildly successful and Kim André Arnesen is the most frequently performed classical composer out of Norway today. And Sara Quartel is a great rising Canadian talent. They each have their own unique voice."
Tickets to Choral Mosaic 2020 on sale now at www.choralmosaic.com.
Choral Mosaic 2020 welcomes choral music lovers everywhere to share and explore the wonder and passion of choral music.
by choirsontario
The Toronto Consort presents Crossing the Channel
Date(s): March 6 & 7, 2020 at 8pm 
Leading scholar, Blue Heron's Scott Metcalfe guest directs The Toronto Consort's core ensemble in an exploration of the contenance angloise, a fashionable musical style from the rivalling 15th-century courts of England, France, and Burgundy.
by choirsontario
(French version to follow/Version française à suivre)
Do you know anyone who has excelled in any of the following categories? Get their outstanding work recognized by nominating them for a National Choral Award!
Deadline: March 1, 2020
Click here to submit a nomination: https://www.choralcanada.org/national-choral-awards.html
Connaissez-vous quelqu'un qui fait du travail excellent dans l'une des catégories ci-dessous? Vous pouvez récompenser leurs efforts en posant leur candidature pour un des Prix nationaux de chant choral!
Date limite: le 1 mars 2020
Pour poser une candidature: https://www.choralcanada.org/prix-nationaux-de-chant-choral.html
by choirsontario
As part of our community engagement program, we would like to offer Choirs Ontario members 50% off all tickets to our upcoming world premiere of Jacqueline, running this February 19th-23rd. Jacqueline explores the powerful legacy of the late virtuoso cellist Jacqueline du Pré. This fiercely talented teenage cellist defied all odds to become the best in the world, only to face a terrifying fight with a mysterious illness at the height of her fame.
50% OFF ALL TICKETS when you use the code JACQUELINE at https://tapestryopera.com/tickets/
Good for performances on Thurs Feb 20 & Fri. Feb 21
Valid for any seat in any seating section
OFFER VALID UNTIL FEB 18TH
Seating is limited, book early to avoid disappointment.
I hope you will join us for this world premiere presentation! For more information on Jacqueline visit https://tapestryopera.com/performances/jacqueline/